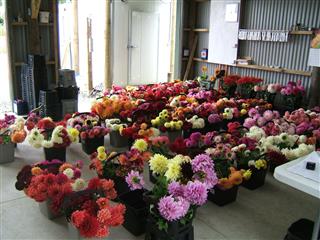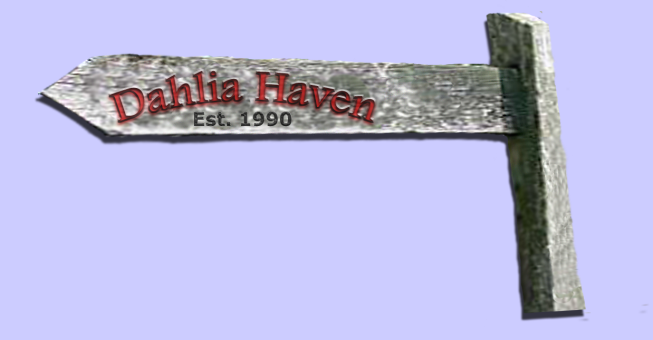 235 Wilks Rd, Dairy Flat, ALBANY Ph 0942 67150
Right next to the Northern Motorway, only 5 minutes south of Orewa and 10 minutes north of Albany and East Coast Bays.
May 16th 2018 A very interesting autumn so far. Much more rain than normal and the wet late summer has meant the ground is VERY wet. Some early lifted tubers have not produced as well this season due to the waterlogged nature of the soil. While we have had some nice warm days, we need the wind to dry things out a bit. We managed to hand dig a bed of kumara that we had planted and decided to again sow mustard and lupins. Just starting to germinate and a mob of pukeko have ciome through and not left one seed.... We have heard if you throw a pukeko in a stock pot with an old gumboot and cook them both on a slow heat for 3 hours, if you throw the pukeko away the boot is very tasty. We may have to try it.
Welcome to Dahlia Haven
Updated 16/05/18
We start taking orders each season from Jan 1st with delivery in late May - July period. Orders are taken on a first come first served basis. Some popular varieties are already sold out and lifting has just started.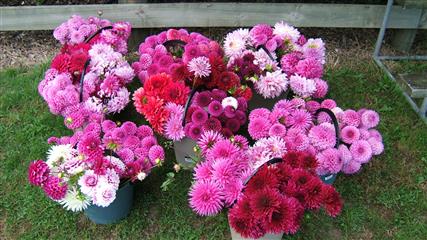 Short video picking tall stems for local flower
markets 04/04/18
Some traffic noise and a nosey dog....